Jel Jones Appears on CNBC & CNN

PublishAmerica author Jel Jones has been invited to appear on CNBC and CNN to discuss the financial aspect of the death of pop legend Michael Jackson. Jones if the author of seven PublishAmerica books, including her latest release, Michael Jackson Rocked the World and Lives Forever.

Boxer Signs Contract with PA
John Ortiz, a sportsman associated with boxing for over fifty years as not only a fighter, but also a trainer and manager, has signed a contract with PublishAmerica to publish his book, My Life Among the Icons.

Rae Lee Signs with PA
Rae Lee, an actress in The Deep Dark Woods: No Witnesses, has signed a contract with PA to publish her book, As Timeless As Infinity.

Director/Writer/Producer Signs with PublishAmerica
Letitia Popa Schwartz, director, writer and producer of The Yin & Yang of Randy Lawrence, Humble Beauty: Skid Row Artists and Linda Leisure and H.O.M.E., has signed a contract with PublishAmerica to publish her book, An Offering of Oranges.

TV Producer/Writer Signs with PublishAmerica
Merilyn Read, producer and writer of TV specials such as Babar and Father Christmas and The Teddy Bears' Scare, has signed a contract with PublishAmerica to publish her book, I Will Not Be Used.

London Renews PA Contract

Boyd Thomas London, author of Creeton and Dream Wanderer, has renewed his contract for Creeton with PublishAmerica.

"Jack London was my distant cousin," the author told PublishAmerica staff. "He would be very grateful, to see a London and a relative writing books."

Fran E. Orr Has Mothers Day Interview

Fran E. Orr, author of When Mommy Was a Soldier, will appear on channel 7 on Mother's Day. Ms. Orr and her book will be featured at 6:30 PM in an interview with Allison Starling.

"Publish America did a fantastic job"
"For what it's worth, my book was published by PA in August of 2004. Like many, I read and understood my contract before signing. Publish America did a fantastic job with publishing the book, and have fulfilled the contract to a 'T'. Since then, I've done extensive research on other publishing companies and successful authors. Perhaps I had visions of grandeur in thinking that all that was required was to write a great, marketable book and the publisher did the rest. How wrong I was. You won't find a better deal from any publisher."
--Kevin James
Author of: Surviving the Single Dad Syndrome
We've had thousands of compliments about PublishAmerica,
so we needed a special database just to hold them all!
Click here to read a success story about one of PublishAmerica's first authors!
---
Today's Book of the Day: Blackstreet by Jermaine R. Morton
---
Welcome to PublishAmerica!
We are the Nation's number one book publisher!!
We publish more new titles than any other traditional book publisher. PublishAmerica has a history of regularly putting thousands of its titles on the market in hardcover.
We accept more new and unpublished authors than any other traditional book publisher in the nation.
We receive more queries from new authors than any other book publisher in the nation.
According to the Guinness Book of World Records, we hold the record for the largest booksigning in history.
We are the first traditional publisher in modern times to reverse the trend of outsourcing book printing, by building our own printing facility.
We are always happy when a new author finds his or her way to our door--opportunity knocks on both sides! If you are an author who is determined to see your manuscript become a book, perhaps PublishAmerica is the publisher for which you've been searching.

If you are interested in becoming a PublishAmerica author, please click Here and tell us about your work. Your submitted manuscript will be reviewed by our skilled and thorough Acquisitions staff, who will determine whether or not your work has what it takes to be a PublishAmerica book.

Meanwhile, please take the time to tour our website--see who we are, what we are, and how PublishAmerica authors feel about us. Also, you may browse our online bookstore--there are almost 40,000 titles from which to choose! No other traditional book publisher puts as many new titles in print, every day.
---
Author Website of the Week



Author Website of the Week
Beth, Laura: 2 Girls, 2 Cats: A Magical Mystery
---
---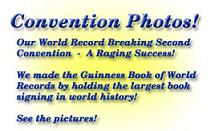 ---